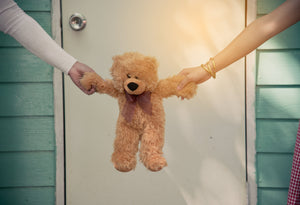 Who needs or deserves a hug?
Show them you really care
Send a Hug Gram – The ultimate way to send a message!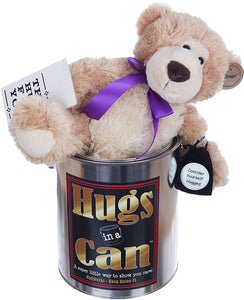 Welcome to the Hug Gram!
Hug Someone! Send them Hugs-In-a-Can®
A HEARTFELT GIFT LIKE NOTHING YOU'VE EVER SEEN!
Introducing"HUGS"...
The Teddy Bear For Grownups!
An incredibly unique way to hug someone when you can't be there to Hug them in person. When they pop off the lid and pull "Hugs" out, it'll touch their heart like nothing else could!
Just tell us who you feel deserves or needs your Hugs and we'll take it from there!
Check out our "Shop" link in the menu to find the specific "Hugs Can" you feel is the appropriate one, or choose our "all encompassing" one that just says "Hugs-In-A-Can"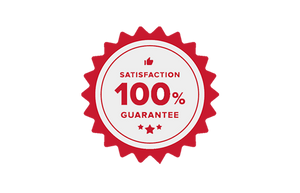 Our Satisfaction Guarantee
HugGram's 100% Satisfaction Guarantee!

We want you to feel confident when you make a purchase with HugGram, which is why we are offering a 100% satisfaction guarantee. If for any reason you are not satisfied with your Hug-Gram Teddy Bear for any reason, contact our support within 30 days of receiving your teddy bear gift and we'll work with you to make it right!
The Teddy Bear Hug-Gram
Tears of joy...
That's what the recipient of a Hug-Gram will get when you send your heartfelt greeting or message wrapped in the arms of our cuddly-soft teddy bear named, "Hugs" – the teddy bear for grown-ups!
"Hugs" will not only warm the heart of your lucky recipient, but will also show them just how much you love and care for them. It's a unique and upscale gift, and one that shows you put some thought into what to lavish on the person fortunate enough to receive your personal message in this manner.
To add to the excitement, "Hugs" also holds a little black velvet pouch which contains a keepsake, signature white stone engraved with the the perfect words for conveying the meaning behind this heartfelt gift, "Consider yourself hugged!"
Hug Someone Special Today!
Hug-Gram is a unique & wonderful way to send a message to that special someone you REALLY care about, and show them that you're still there for them even when life tries to prevent you from showing them in person!
Join us in our cause! A portion of each sale goes to help fund Cancer research. Together, we can make a difference!
Hug someone with a Hug-Gram and help support Cancer Research while showing someone special how much they mean to you. We hope you'll love our little corner of the world, and that you'll find Hug-Gram to be as special as we do.
A final note to our readers: Our thoughts and prayers go out to everyone around the world during these sad and trying times. We feel your pain. Together, we will get through this! Thank you for stopping by!
What Others Are Saying
– Mike B, Louisiana
"My son and I had a falling out years ago and I have tried reaching out many times and always received no response...until Send a Hug! All my son needed was an out of the box gesture and he realized how much I needed him back."
– Samantha T, Florida
"My grandmother has been in and out of the hospital for years now. She lives far away and I am unable to be with her every time. I needed something more than a card to tell her how much I missed and loved her. Now she has HUGS! I can be with her everywhere she goes."
– Jeremy H, New York
"Every year I get my wife flowers for our anniversary and they die after about 3 days. I needed something better and something she wasn't expecting. She LOVED Hugs! She was very surprised and the look on her face was priceless!"